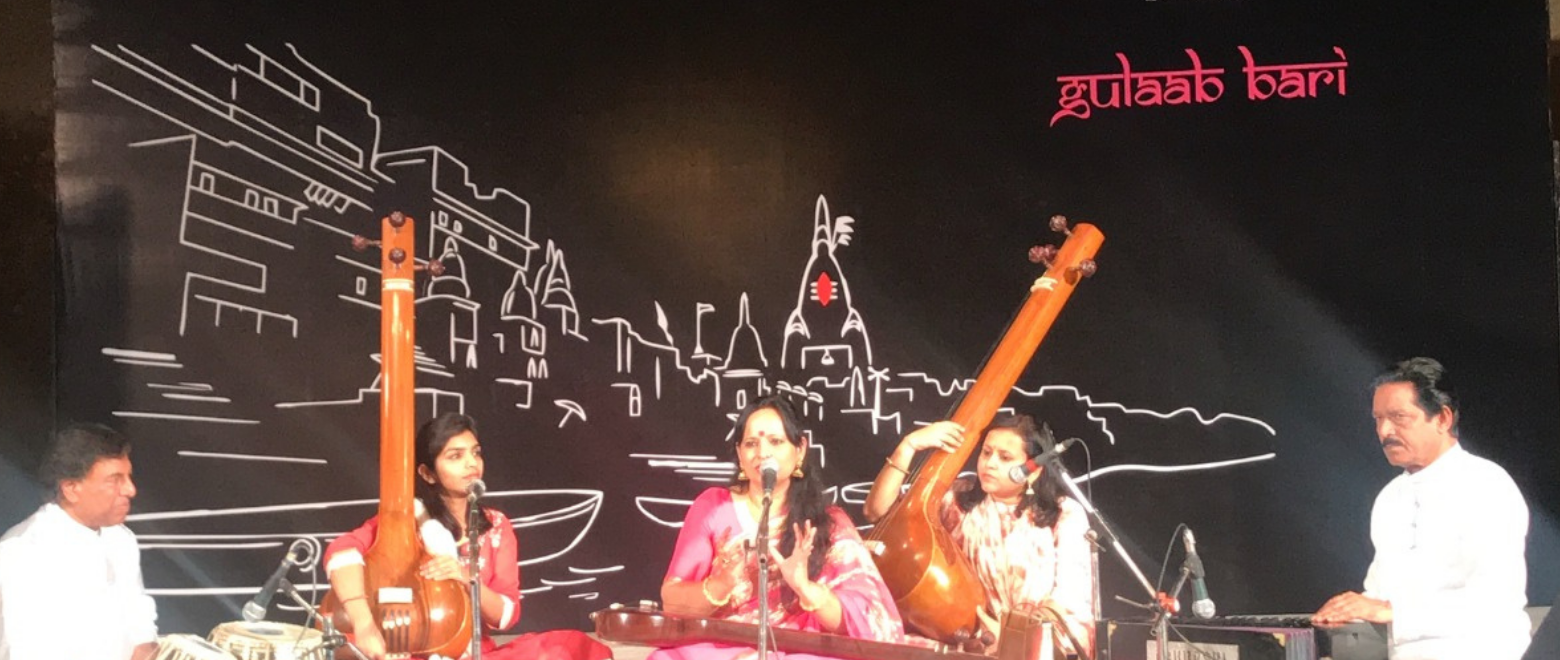 Sunanda feels blessed to perform at the feet of the divine in various Temples of India such as, in the presence of Shri Satya Sai Baba in Puttaparthi, Shri Nath Dwara- Rajasthan, Chamunda Devi-Himachal Pradesh, Ek Ling Maharaj Temple-Udaipur, Durga Mandir- Benaras and other pilgrimage temples. Her rendition elevates traditional classical music to its pristine beauty of spiritual aura.
Sunanda has exhibited her brilliance in prestigious and noteworthy concerts such as:
Rag Tala Retreat, Jodhpur in January 2020.
"Aayo Phagun: Splendour of the Spring" concert at National Centre for Performing Arts (NCPA), Mumbai in February 2020.
Basant Concert in Delhi at Lady Shri Ram College Alumni (ELSA) Festival in February 2020.
Vasantika Concert at Gyan Pravah in Banaras, March 2020.
"Sanyog-Viyog" Concert of Music and Kathak Dance with Padam Shri Shovana Narayan in November 2019.
"Music in Park" Spic Macay Concert at Jaipur along with Padam Vibhushan Amjad Ali Khan, an eminent Sarod maestro in October 2019.
Raymond MTV "Music Summit" at Jaipur in October 2019.
Kumbh Mela 2019, Prayagraj.
Baba Hariwallabh Sangeet Sammelan, Jallandhar.
Bangalore Habba.
Chandigarh Sangeet Sammelan.
Concert in Kolkata.
Ganga Mahotsav, Varanasi.
SPIC MACAY Music in the Park Jaipur and Delhi.
Morning ragas concert, Sangeet Natak Academy in New Delhi.
Concert "Musical Journey from India to Norway" in New Delhi.
Nehru Centre Concert in Mumbai.
Pancham Nishad concert in Mumbai
Concert at Pracheen Kala Kendra, Chandigarh.
Concert at Prayag Sangeet Samiti in Allahabad.
Pandit Hari Prasad Chaurasiya's 80th Birthday concert at Mumbai in 2018.
Sangeet Natak Academy Concerts, Allahabad and Lucknow.
Saptak Festival, Ahmedebad.
Shruti Mandal Concerts, Jaipur.
Tansen Sangeet Sammelan, Gwalior.
Thumri Festival, New Delhi and Mumbai.
She also has to her credit some of unique "jugalbandis" with the legendary Sarod Maestro Ustad Amjad Ali Khan, a well-known Kathak Dancers Ms. Saswati Sen, Padam Shri Shovana Narayan and others.