Music is the language of the soul
"My legacy will be taken forward through the beautiful thumris, chaitis and kajris sung by Sunanda. She has amazing control over her tans"
– Padma Vibhushan Dr. Girija Devi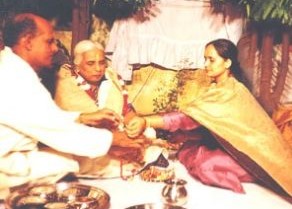 'Ganda Bandhan' ceremony in Banaras.
With Gurus, father Pt. Sudarshan Sharma and Padma Vibhushan Smt. Girija Devi ji, tying the thread to the disciple Sunanda Sharma.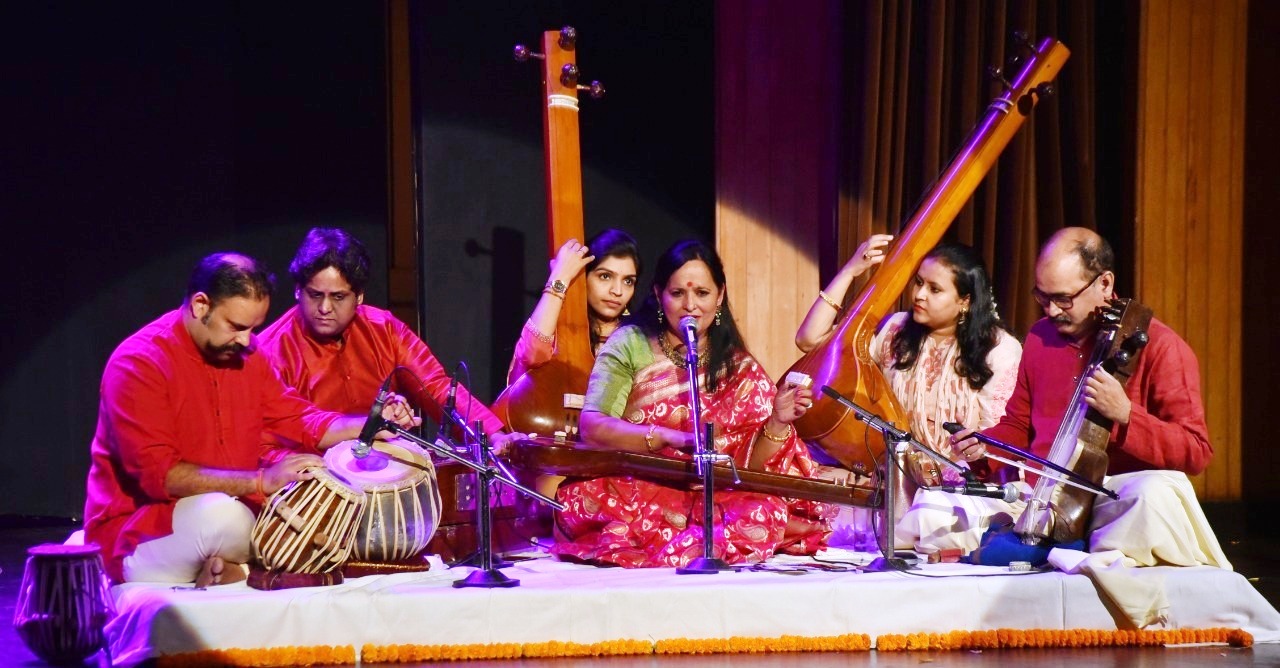 When the refreshing breeze from the peaks of Himachal mountain ranges and the soft lapping waves of the Ganges in Benaras come to a confluence a magic spell of spirituality and romanticism is cast that spreads its fragrance for all to enjoy. Sunanda Sharma brings this effect musically with her mellifluous rendition of Benaras Gharana style of gayaki.